Pesach Resources 2020
This Pesach will present challenges that none of us have ever experienced. We wish all those battling COVID-19 speedy and complete refuah shlemahs. We present this year's resources and dedicate them in honor of all the doctors, nurses, medical staff and delivery workers giving of themselves at this unprecedented challenging time. We pray that all those ill and suffering with COVID-19 will fully recover and that families will be reunited speedily in our days.
We wish you and yours continued health, safety and a Chag Kasher V'Sameach!
All 2020 Pesach Resources via PDF are available for download at the bottom of this page.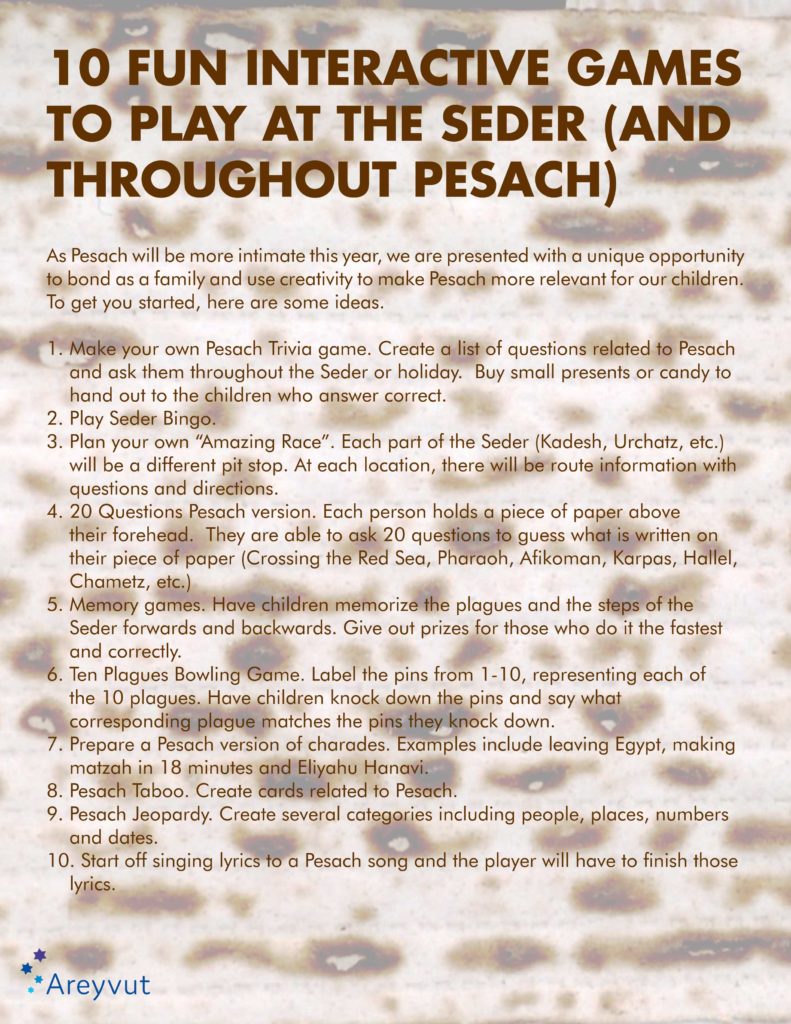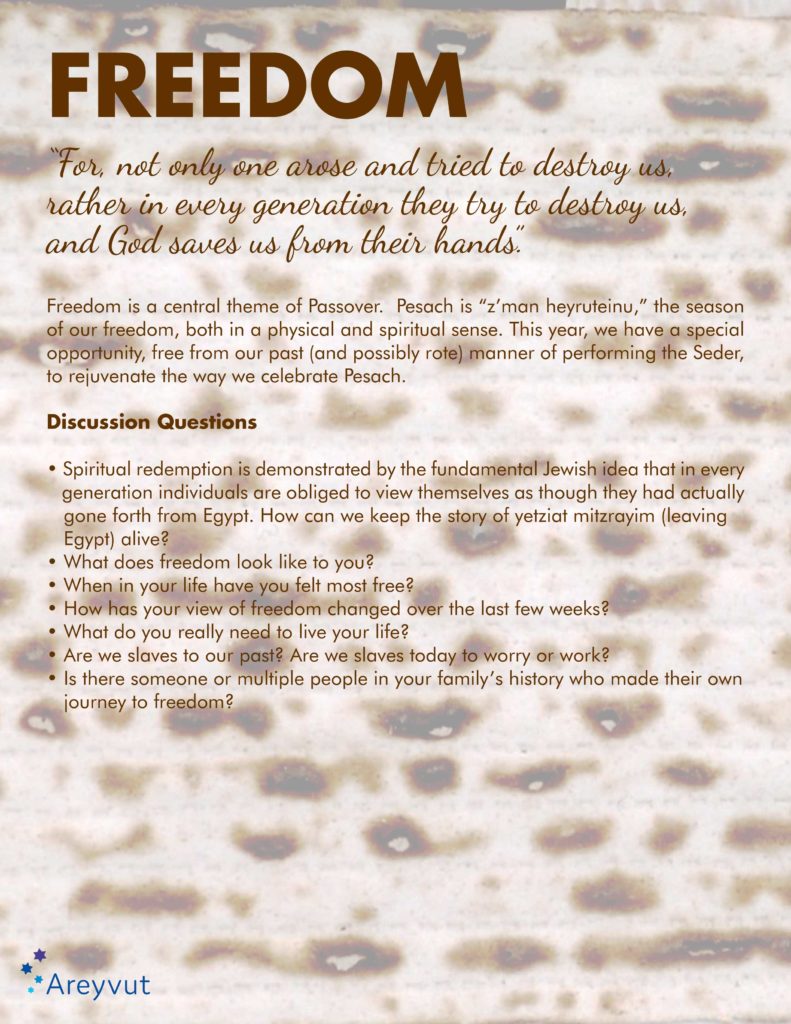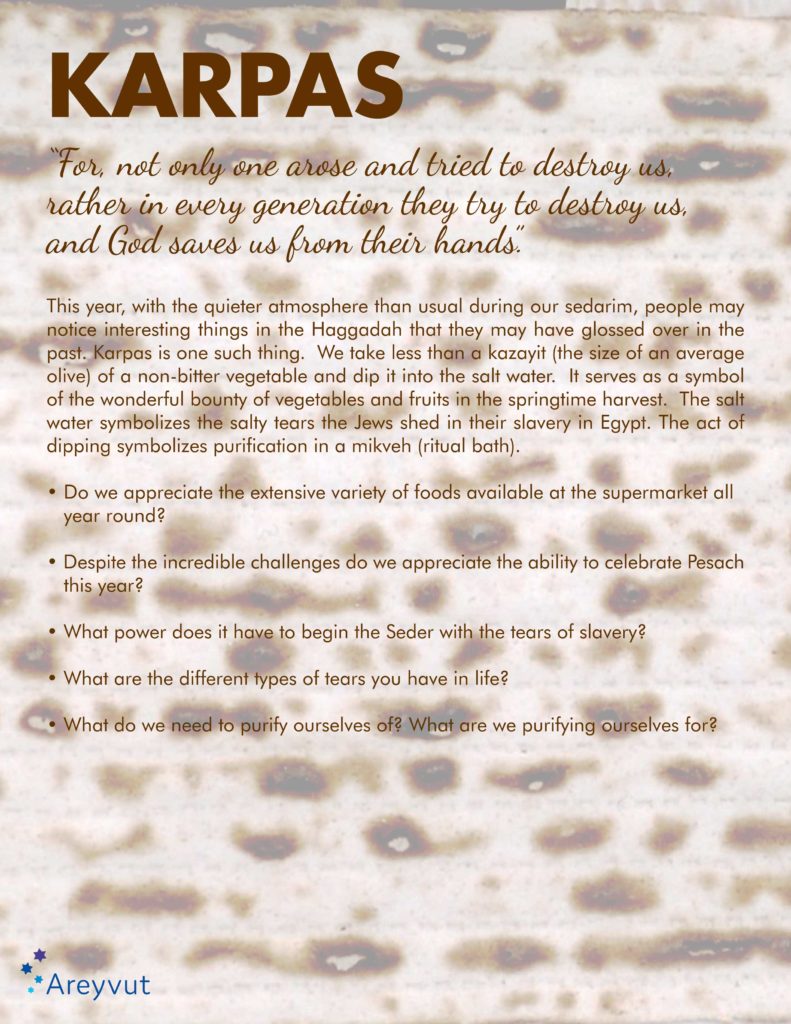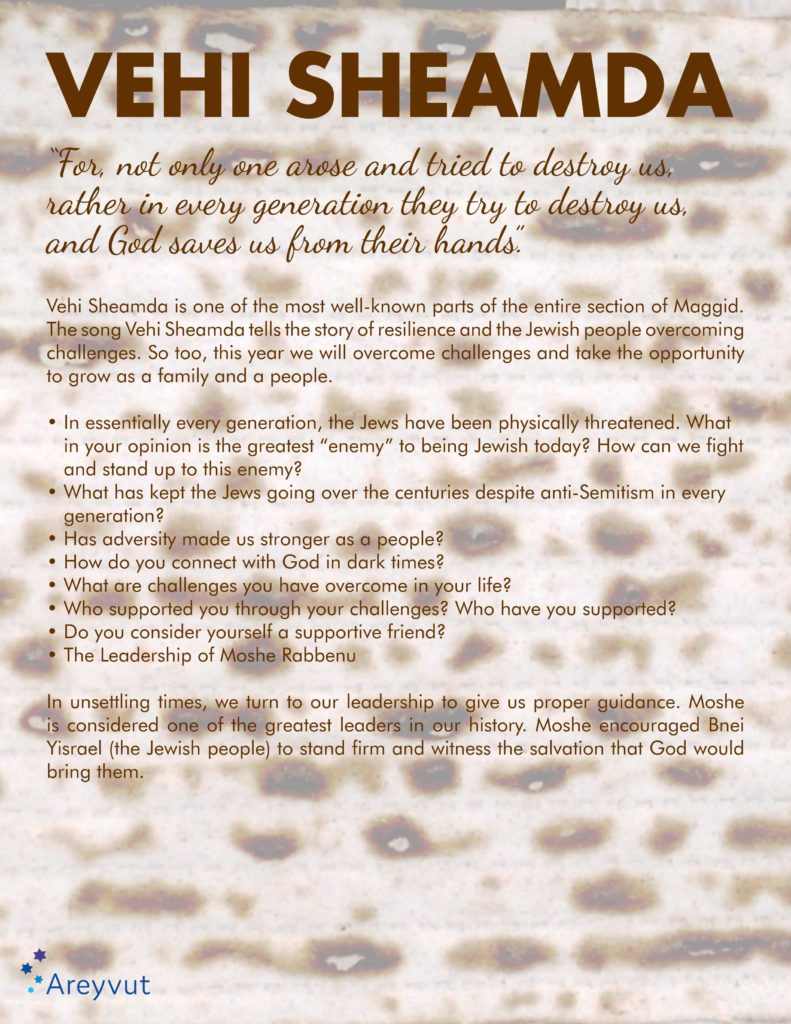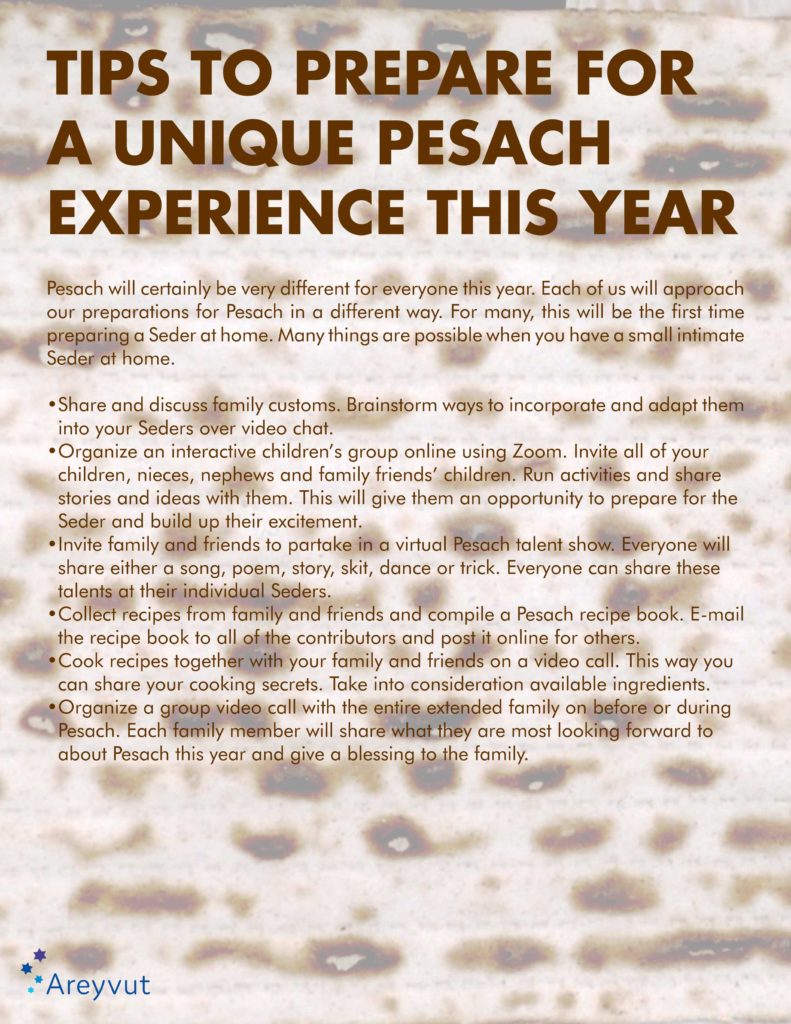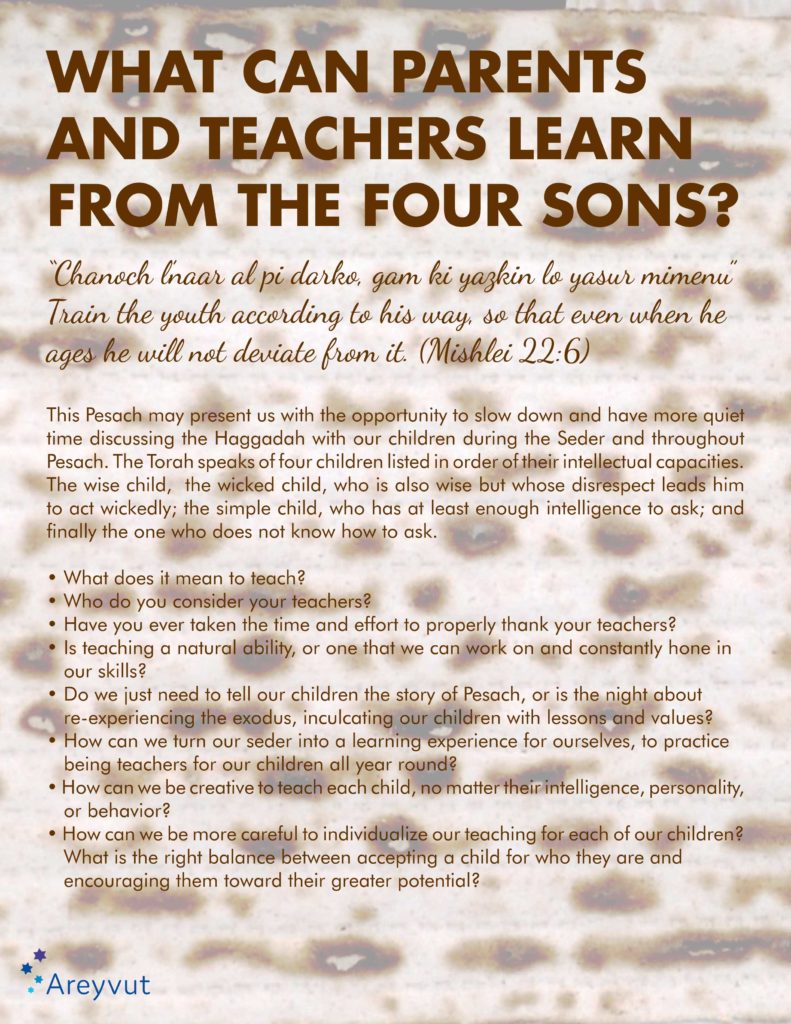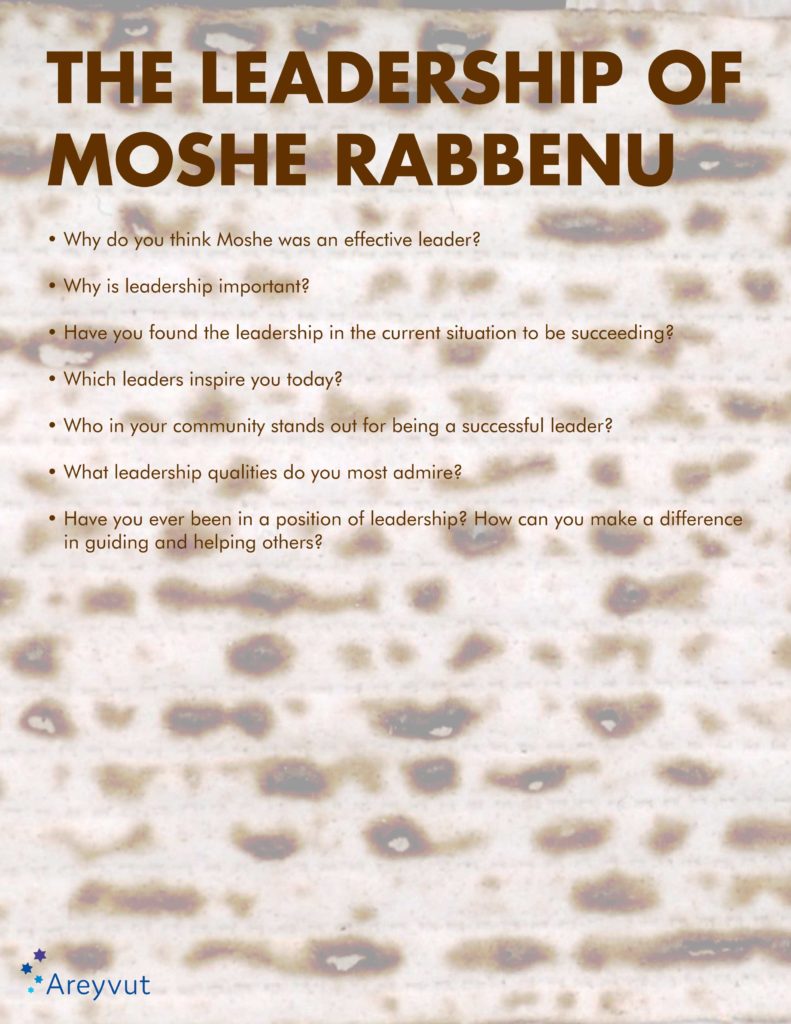 All 2020 Pesach Resources via PDF