Westchester Mitzvah Clown Program
January 17, 2011, 10:30 am - 11:45 am
Young Israel of New Rochelle
1149 North Avenue
New Rochelle, NY
Add to Outlook | Add to Google Calendar
Monday, January 17, 2011
In partnership with the Young Israel of New Rochelle Areyvut's Mitzvah Clown Program is coming to Westchester, NY! Join the over 100 people who have already become Mitzvah Clowns, in an effort to bring joy, laughter and smiles to those in need of them. This program is geared for children, teens and adults to learn about the mitzvah of bikkur cholim (visiting the sick) while at the same time teaching them Mitzvah Clowning skills to enhance their friendly visits. Participants in the program will learn how to interact with senior citizens, patients that are hospitalized as well as children with special needs. The program will include a training session during which each participant will receive a clown kit, costume, balloons and balloon pump that will be theirs to keep.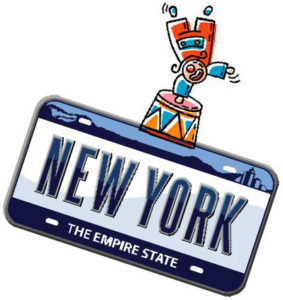 At the initial session the participants will learn how to apply clown make-up, create balloon animals and undergo role play exercises to better prepare them for their friendly visit. After the initial session, these newest Mitzvah Clowns will visit a local senior center in Westchester. Each month, following the initial training and friendly visit, the Mitzvah Clowns will go on friendly visits to local senior residences and other facilities.
The cost to be a participant in this program is $250. This fee will enable Areyvut to provide each Mitzvah Clown with a clown kit, costume, supplies for the site visits and cover the operational costs of the program. Sponsorship opportunities are available.
Information for Initial Training
Date: Sunday, Oct. 31st
Time: 9:00am – 1:00pm
Training Location: Young Israel of New Rochelle
1149 North Avenue, New Rochelle, NY 10804
Site Visit Location: United Hebrew
391 Pelham Road, New Rochelle, New York 10805
Tentative Schedule:
* October 31- initial training- participants must attend this session to participate in the program- 9:00 AM-1:00 PM
* November 23- 6:00-7:00 PM
* December 19- 10:30-11:45 AM
* January 17- 10:30-11:45 AM
* February 16- 6:00-7:00 PM
* March 6- 10:30-11:45 AM
* April 5- 6:00-7:00 PM
* May 4- 6:00-7:00 PM
* June 12- 10:30-11:45 AM
Please note: The dates listed above are only tentative. Confirmed dates and locations will be distributed at the initial training.
Areyvut would like to acknowledge and thank the Young Israel of New Rochelle for their partnership, help and support.
* Participation in the program will involve transportation by private vehicle to the site visitation location from the synagogue. By registering you authorize your participation in this program and to ride in a vehicle.
For more information about this program or any other Areyvut Mitzvah Clown program, please contact an Areyvut representative at (201) 244-6702 or info@areyvut.org.