Twin Cities Mitzvah Clown Training
March 6, 2011, 12:30 pm - 5:00 pm
Mt. Zion Temple
1300 Summit Avenue
Saint Paul, MN
Add to Outlook | Add to Google Calendar
Sunday, March 6, 2011
Registration Closed
Areyvut will be holding a Mitzvah Clown Training in the Twin Cities area for children, teens and adults. Participants in the training session will learn about bikkur cholim (visiting the sick), receive a clown kit (for future Mitzvah Clown visits), learn how to apply clown make-up and create balloon animals. Immediately following the training, these newest Mitzvah Clowns will go on their first friendly visit to the Sholom Community Alliance where they will have an opportunity to spend some time with the residents of the facility.
The only thing you need to bring is a great attitude, a willingness to get involved in the community…and fun clown gear. Please bring clothes for your clown costume including baggy pants, belts, crazy socks and ties. The more colorful and mismatched, the better! Advance registration required.
---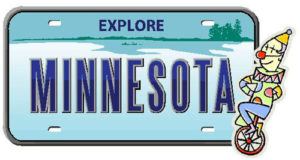 Information for Mitzvah Clown Training Day
Date: Sunday, March 6th
Time: 12:30 – 5:00pm
Training Location: Mt. Zion Temple – Sisterhood Lounge
1300 Summit Avenue St. Paul, MN 55105
Site Visit Location: Sholom Community Alliance
740 Kay Avenue, St. Paul, MN 55102
For more information about Mitzvah Clowning in the Twin Cities, please click here. You may also contact an Areyvut staff member at info@areyvut.org or (201) 244-6702.
* Participation in the program will involve transportation by private vehicle to the site visitation location from the synagogue. By registering you authorize your participation in this program and to ride in a vehicle.