Mitzvah Clowning @ Congregation Kol Ami
December 19, 2012, 7:45 pm - 8:30 pm
Congregation Kol Ami
252 Soundview Avenue
White Plains, NY 10606
Add to Outlook | Add to Google Calendar
Wednesday, December 19, 2012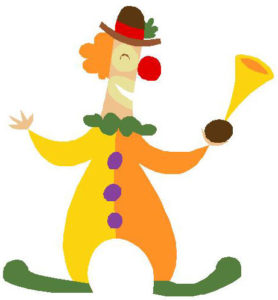 Areyvut is proud to be a part of the Westchester Jewish Teen Learning Initiative, a program of The Jewish Education Project, and is pleased to offer Mitzvah Clowning as its course offering for students in the 8th-12th grades. Areyvut will be facilitating this program on Wednesday evenings from 7:45-8:30pm at Congregation Kol Ami in White Plains, NY.
For more information about this program, please contact Felice Miller Baritz or Alix Brown at school@nykolami.org or (914) 949-4717 x112.
Program dates: 11/7, 11/14, 11/28, 12/5, 12/12 and 12/19.