Mitzvah Clown Training
June 14, 2010, 9:00 am - 2:00 pm
Sinai Schools
240 Frisch Court Suite 100
Paramus, NJ
Add to Outlook | Add to Google Calendar
Monday, June 14, 2010
Areyvut will be facilitating a Mitzvah Clown Training for
the students of the Sinai Schools. During this training, the students will learn how to apply clown make-up, create balloon animals and learn about bikkur cholim (visiting the sick).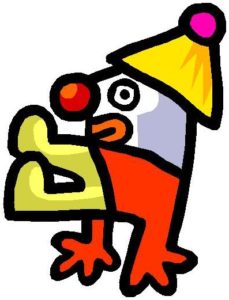 Date: Monday, June 14th
Time: 9:00am – 2:00pm
Location: Sinai Schools
(Please note: This program is closed to the general public.)
For more information about this program, or to schedule a Mitzvah Clown Training in your community, please contact us at (201) 244-6702 or info@areyvut.org.