May 23, 2022, 9:00 am - 5:00 pm
Add to Outlook | Add to Google Calendar
Last edited May 16, 2022 at 1:15 PM- Registration is closed and if you are interested in this and/or other in person site visits please let us know by contacting us at 201-244-6702 or info@areyvut.org.
Chesed is a core Jewish value, one that is central to every community.   We offer this Chicago Chesed Tour for those outside Chicago to share best practices and to help you and your community reflect, learn and grow your chesed initiatives to better serve the needs of those you serve.  In the spirit of Areyvut, we ask that you please share this with those in your community who may find this of interest and welcome any inquiries to us at (201) 244-6702 or info@areyvut.org.
At Areyvut we actively help agencies build and grow their capacity.  For us increasing organizational capacity actively increases active kindness and as such is critically important.
Chicago is unique in many ways, one of which is the impressive chesed infrastructure, the vast array of agencies and the ways those agencies complement each other and actively work together to best meet the needs and create, build and nurture the commUNITY while modeling unity.
We will be coordinating and facilitating a Chicago Chesed Tour.  The tour will visit:
The Ark
The Chicago Center
Chicago Chesed Fund
Chicago Mitzvah Campaign
The tour is for participants to see the gamut of chesed services available in Chicago with the goal of having them bring back what they see and experience to share with their agency and community.  Participants should come with an open mind, eagerness to grow, learn, network and profoundly and powerfully transform their agency, those they serve and to exponentially increase the impact they have.
This Chicago Chesed Tour is designed for professional staff, board members, lay leaders, volunteers, rabbis, donors and communal leaders.  While the program is open to anyone, to deliberately build capacity in our home community, we are focusing on Bergen County.  Again, anyone interested in welcomed and encouraged but direct outreach will be focused on Bergen County.
To minimize your time away from work and family, we have limited the program to one day so you can fly in and out on the same day.   We expect the program to run from 9 am to 5 pm and request that those arriving on Monday, May 23rd be ready to leave the airport by 8:30 am and to book return flights no earlier then 7:30 pm.  Those that want to arrive earlier or stay later and enjoy Chicago are welcome and encouraged to do so.  If you need help facilitating meetings for an extended stay or if we can help in any way please let us know.
To maximize the impact we encourage staff to come along with lay leaders and/or other people from their agency.  We have structured the pricing to incentivize multiple people from each agency to attend.  Our staff and leadership feel so strongly and passionately about the potential impact of this that we are only charging our direct costs.  Our fee covers snacks, lunch at a noted restaurant, transportation throughout the day and for those flying in that morning to Chicago or out that evening pick up and/or drop off at O'Hare International Airport.  Attendees are responsible for their own flights and any other travel related expenses such as hotels.
Corporate sponsors are tax deductible to the fullest extent permitted by law and will be recognized, thanked and appreciated at the program.
Those that register will be receiving  information about the schedule and additional details.
If you want to discuss the Chicago Chesed Tour, have questions or want to explore bringing Areyvut to your community, please contact us at (201) 244-6702 or info@areyvut.org.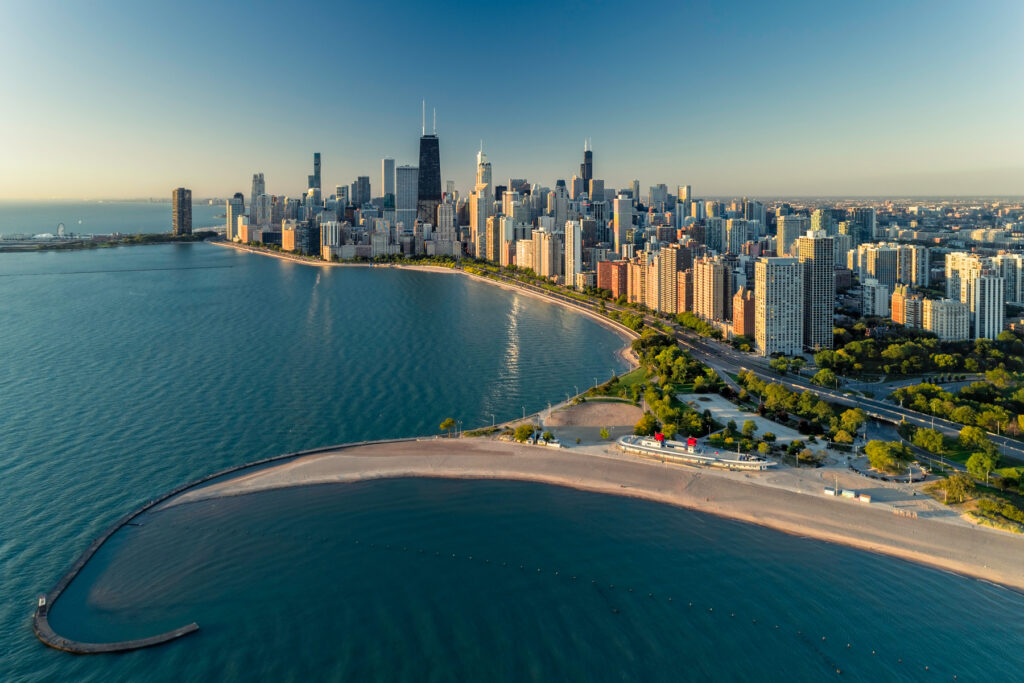 RSVP for This Event
Bookings are closed for this event.