Brooklyn Nets vs. New York Knicks
October 20, 2016, 7:30 pm - 9:30 pm
Brooklyn Nets
Barclays Center
New York, NY
Add to Outlook | Add to Google Calendar
Thursday, October 20, 2016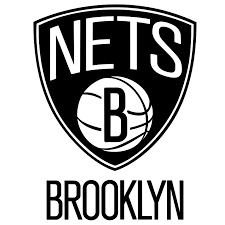 Our ticket representative said they have less than 400 tickets left for the game and that there aren't in pairs. Therefore, we have closed online registration. We will still try to help you. If you want tickets please e-mail us at info@areyvut.org and let us know what level, how many tickets you want and a cell number where we can reach you. We will see what if anything we can do and encourage you in the future to try if possible to purchase them earlier.
Join Areyvut on Thursday, October 20 at 7:30 pm as the Brooklyn Nets take on the New York Knicks in their final pre-season home game before the 2016-2017 season begins!
You can select the section that best meets your needs. We have tickets available in the Lower Level, 100 Level and 200 Level. Please note that all tickets will be in the first 15 rows of the section.
This promises to be a fun, lively and memorable game and evening.
These prices are below face value. You can enjoy an evening out with family and friends and support Areyvut's community unity programming.
Tickets are limited and we encourage you to purchase your tickets in advance. You can purchase tickets for family, friends and even sponsor someone who normally would not be able to attend a game. All sponsors are tax deductible and will receive a letter acknowledging your donation and sponsorship. We plan to place our order on Friday, October 14th at 4 pm. We will try to accommodate requests after that time. To guarantee your tickets and a wonderful evening out with family and friends we encourage you not to delay and get your tickets today.
Please click here to purchase tickets and contact us at 201-244-6702 or info@areyvut.org with any questions.