Areyvut's Uncle Moishy Concert!
January 1, 2010, 10:00 am - 11:30 am
Congreagation Beth Shalom
354 Maitland Ave
Teaneck, NJ
Add to Outlook | Add to Google Calendar
Friday, January 1, 2010
Registration Closed We're sorry. You have submitted your online registration for the 2010 Uncle Moishy Concert too late… but, we still want to see you there! Bring cash or a check with you to the concert and we'll let you right in. For more information, please contact Daniel at (718) 813-2116. For questions, please call (718) 813-2116.
Areyvut proudly presents: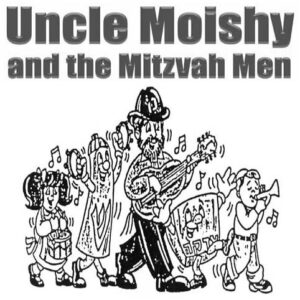 Date: Friday, January 1, 2010
Time: 10:00 – 11:30am
Location: Congregation Beth Sholom
354 Maitland Ave. Teaneck, NJ 07666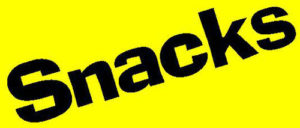 Ticket Prices
Early Bird Special* (before Dec. 15) – $18 per person
Regular Price* (Dec. 16 – Dec. 27) – $22.50 per person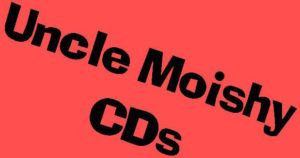 Door Price* (Dec. 28 – Jan. 1) – $25.00 per person
Family Sponsor – $180 (4 tickets & Reserved Priority Seating)
Event Sponsor – $250 (4 tickets, acknowledgement at event & Reserved Priority Seating)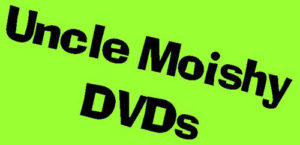 Corporate Sponsor – $500 (8 tickets, acknowledgement in PR materials, at event and follow up & Reserved Priority Seating)
Moishy Madness – $720 (10 tickets, Meet and Greet with Uncle Moishy & Reserved Priority Seating)
* Children under 24 months old, FREE!
Snacks, beverages and Uncle Moishy souvenirs will be for sale!
Register now, or pay by check. Please make checks payable to Areyvut and send them to:
Areyvut
Attn: Uncle Moishy Concert
147 S. Washington Ave.
Bergenfield, NJ 07621
---
For more information or if you have questions about sponsorship packages, contact us at (201) 244-6702 or info@areyvut.org.
Please note: You will not be receiving tickets in the mail. Sign in with an Areyvut representative when your entire party has arrived at the event.
Sponsorships are tax deductible to the full extent permitted by law.