Areyvut Heads to Atlanta
October 14, 2012, 12:00 am
Greenfield Hebrew Academy
5200 Northland Dr
Atlanta, GA
Add to Outlook | Add to Google Calendar
Sunday, October 14, 2012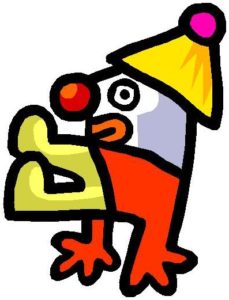 Areyvut will be running it's first ever Mitzvah Clowning Program in Atlanta, GA!
Students and staff from the Greenfield Hebrew Academy will attend a training led by Daniel Rothner, Areyvut's Founder & Director and will then put their knowledge into action when visiting with the seniors at the Sunrise at Huntcliff Summit II. After the training the Greenfield Hebrew Academy Clowning Club will continue to Mitzvah Clown and visit those in need of a friendly visit. We are so excited to bring this program to the South and look forward to an exciting and meaningful day!
For more information on how to bring Mitzvah Clowning or any other Areyvut program to your community and/or to meet with Daniel while he is in Atlanta, contact us at (201) 244-6702 or info@areyvut.org.