May 8, 2022, 10:00 am - 12:00 pm
Add to Outlook | Add to Google Calendar
Mental health is so important.  As such Areyvut is pleased to be one of the many participating agencies in this important program.  Today's program will feature Hillel Fuld on How Technology Can Bring Mental Health to the Forefront followed by Dr. Norman Blumenthal who will speak on Is It All Bad: The Upside of Depression.  We encourage you to participate and to plan similar programs, events and initiatives in your community to actively help educate, engage, motivate and inspire others to action.
Please see the flyer below for more information and visit https://www.mentalhealth.tbdj.org/ to watch the presentation.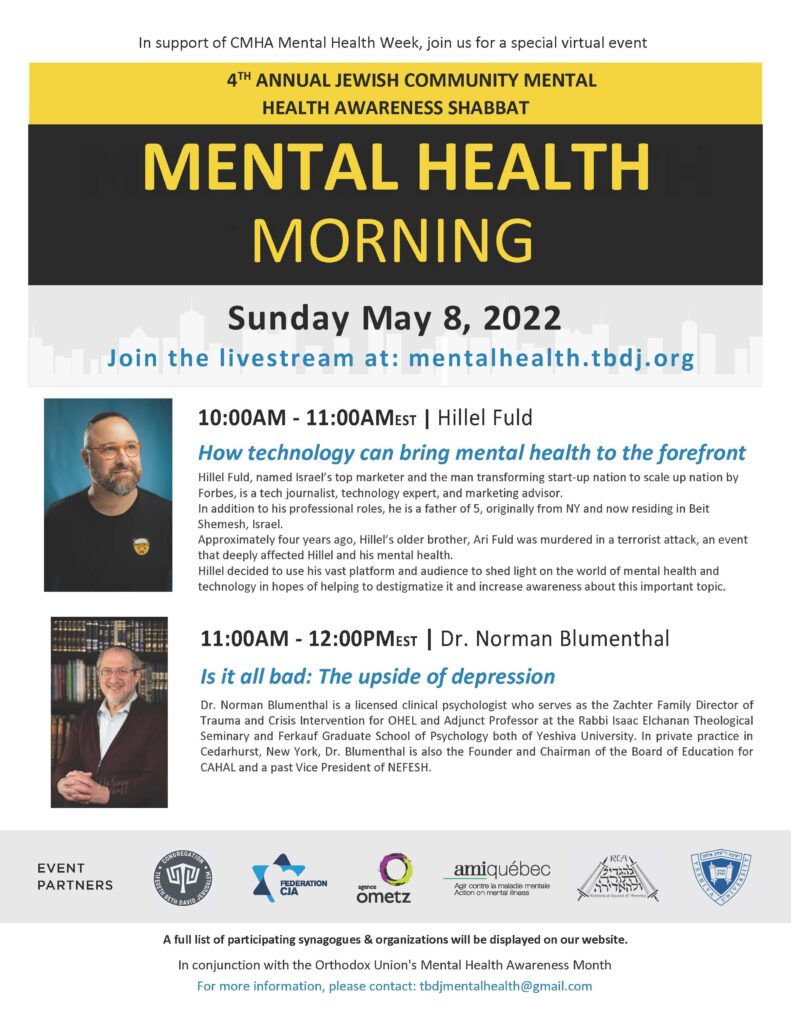 If you are interested in Areyvut participating in your event, conference and/or in bringing our commUNITY to your school, synagogue, agency and community, please contact us at (201) 244-6702 or info@areyvut.org.