2020 Chol HaMoed @ Citi Field
April 13, 2020, 7:10 pm - 10:10 pm
Citi Field
123-01 Roosevelt Avenue
Queens, NY 11368
Add to Outlook | Add to Google Calendar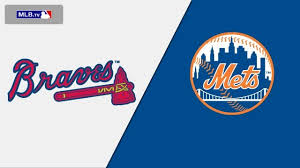 We know that due to COVID-19 that MLB Baseball now anticipates the season beginning in May and assuming it is feasible and applicable we hope to offer a group outing at a game this season and for now wish you and yours continued health.
Are you looking for a fun family Chol HaMoed activity?
Are you at Mets or Braves fan?
Do you want to watch the new and improved Mets game with family, friends or colleagues?
This promises to be an exciting game and a fun evening.
Areyvut is coordinating a group.
Join us on Monday, April 13 as the Mets take on the Atlanta Braves.
You can select the section and price point that best meets your needs.
Ticket prices:
Promenade Box: section 426, your cost $14
Excelsior Box: section 328, your cost $28
Field Box: section 125, your cost $36
Please note that Areyvut is coordinating and offering this as a service to help families enjoy quantity and quality time together and to create more unity in the commUNITY. To provide this service and to cover our time and effort in doing so we have added $1 per ticket and even with that the Excelsior and Field Box tickets are cheaper than face value and/or what you can currently find on the secondary market.
The seats in the Excelsior and Field Boxes provide access to the Foxwoods, Jim Beam and Porsche Grille, all indoor lounges where you can sit and watch the game if it is cold.
To reserve your tickets you need to pay in advance by check or PayPal.  We will place an initial order as soon as we have a group and will add to the order as necessary while supplies last.
Let us know how many tickets you want.  We can be reached at 201-244-6702 or via e-mail at info@areyvut.org.
Ticket pick up will be available in Teaneck or Bergenfield starting on Monday, March 30 and if they aren't picked up by Friday, April 4 will be waiting for you at the Will Call window at Citi Field before the game.
If you have any questions please give us a call at 201-244-6702 or e-mail us at info@areyvut.org.