2019 URJ Biennial
December 11, 2019 - December 13, 2019, 9:00 am - 2:00 pm
McCormick Place
2301 S. King Drive
Chicago, IL 60616
Add to Outlook | Add to Google Calendar
Areyvut is excited to be attending the 2019 Union for Reform Judaism Biennial from December at McCormick Place in Chicago.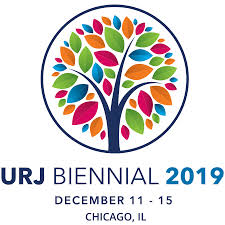 We look forward to meeting with you and your colleagues. If you are attending the Biennial and want to set up a meeting to explore infusing your synagogue and community with the core Jewish values of chesed, tzedakah and tikkun olam and learning about how you can work with Areyvut please e-mail us at info@areyvut.org to schedule a time to meet with us. If you have family, friends or colleagues attending the Biennial encourage them to come visit us.
We look forward to seeing you a booth #807 and to sharing our expertise and experience.
Come pick up some You Matter cards and learn about IMPACT, a new teen summer service travel program with trips to 10 countries!
Come pick up a snack (all of the snack we have relate to our work and we invite you to come see the connection between what we do and Hershey Kisses, Laffy Taffy and Twizzlers), clown nose or stop to charge your phone!
Exhibit Hall Hours:
Wednesday, December 11th – 9:00 am – 4:30 pm
Thursday, December 12th – 9:00 am – 10:30 am; 12:00 pm – 8:00 pm; 10:00 pm – 11:30 pm (with a very special guest joining us from 1 to 5)
Friday, December 13th – 9:00 am – 10:30 am; 12:00 pm – 2:00 pm
If you are unable to attend the Biennial, but would still like information about bringing Areyvut to your synagogue and community, please contact us at (201) 244-6702 or info@areyvut.org.