Meaningful Movies
Posted on July 24, 2017
Frequently Jewish educators look for ideas and resources for fast days such as Tisha B'av. They often turn to movies. To help educators (and parents) identify appropriate movies are awesome intern Orah developed this list and we are well aware that this list isn't complete. We welcome your involvement in adding new titles. Please comment on this post to offer any other suggestions that are not on this list below. Each audience is unique. We strongly encourage you to watch any film(s) before showing them.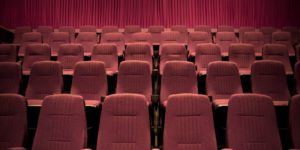 Beneath the Helmet
(Runtime 1:20)
Five new recruits in the Israeli Defense Force tell their stories, share their dreams, and put their lives on the line to protect their families and homeland
When university professor Deborah E. Lipstadt includes World War II historian David Irving in a book about Holocaust deniers, Irving accuses her of libel and sparks a legal battle for historical truth. With the burden of proof placed on the accused, Lipstadt and her legal team fight to prove the essential truth that the Holocaust occurred.
Life is Beautiful
(Runtime 2:02)
A gentle Jewish-Italian waiter, Guido Orefice, meets Dora a pretty schoolteacher, and wins her over with his charm and humor. Eventually they marry and have a son, Giosue. Their happiness is abruptly halted, however, when Guido and Giosue are separated from Dora and taken to a concentration camp. Determined to shelter his son from the horrors of his surroundings, Guido convinces Giosue that their time in the camp is merely a game.
Mississippi Burning
(Runtime 2:08)
When a group of civil rights workers goes missing in a small Mississippi town, FBI agents Alan Ward and Rupert Anderson are sent in to investigate. Local authorities refuse to cooperate with them, and the African American community is afraid to, precipitating a clash between the two agents over strategy. As the situation becomes more volatile, the direct approach is abandoned in favor of more aggressive, hardline tactics.
Operation Thunderbolt
(Runtime: 2:04)
The film is based on an actual event – the hijacking of a flight by terrorists and the freeing of Israeli hostages on July 4, 1976.
Raid on Entebbe
(Runtime: 2:55)
On June 27, 1976, a jet carrying an international mix of passengers is hijacked by pro-Palestinian revolutionaries. The plane lands in Entebbe, Uganda, where President-for-life Idi Amin struts about his "concern" for the passengers, though his sympathy toward the hijackers is obvious. Many of the passengers are released, but 103 Israelis are kept in custody, and it becomes apparent that the revolutionaries plan to use these unfortunates as a bargaining chip for the release of imprisoned terrorists throughout the world.
Schindler's List
(Runtime 3:15)
Businessman Oskar Schindler arrives in Krakow in 1939, ready to make his fortune from World War II, which has just started. After joining the Nazi party primarily for political expediency, he staffs his factory with Jewish workers for similarly pragmatic reasons. When the SS begins exterminating Jews in the Krakow ghetto, Schindler arranges to have his workers protected to keep his factory in operation, but soon realizes that in so doing, he is also saving innocent lives.
The Blind Side
(Runtime 2:09)
Michael Oher a homeless black teen, has drifted in and out of the school system for years. Then Leigh Anne Tuohy and her husband, Sean, take him in. The Tuohy's eventually become Michael's legal guardians, transforming both his life and theirs. Michael's gets help from his new family and devoted tutor, and then realizes his potential as a student and a football player.
The Boy in the Striped Pajamas
(Runtime 1:34)
During World War II, 8-year-old Bruno and his family leave Berlin to take up residence near the concentration camp where his Father has just become a commander. Bruno who is unhappy and lonely about the move ends up wandering out behind his house one day and finds Shmuel, a Jewish boy of his age. Though the barbed-wire fence of the camp separates them, the boys begin a forbidden friendship, oblivious to the real nature of their surroundings.
The Chosen
(Runtime 1:48)
Danny and Reuven become good friends, even though they are from different branches of Judaism. Danny, a Hasidic Jew, meets Reuven, a Zionist, while playing stickball. Although they have differences, their friendship grows strong
The Little Traitor
(Runtime 1:29)
During the British occupation of Palestine, an Israeli youth's friendship with a British soldier lands him in trouble with town officials.
The Pianist

(Runtime 2:30)
The true story of One Man's Survival in Warsaw, 1939-1945, Waldyslaw Szpilman, a Polish Jewish radio station pianist, sees Warsaw change gradually as World War II begins. Szpilman is forced into the Warsaw Ghetto, but is later separated from his family. Szpilman hides in various locations among the ruins of Warsaw.
The Power of One
(Runtime 2:07)
It is the 1930s, and as the people he for die or leave his village, young South African P.K bonds with much older Doc. A foreigner, Doc is detained when World War II starts, but from his prison cell he encourages P.K. to learn boxing. As he travels to different places, the adult P.K. forges relationships that angers the state's apartheid government, but his reunion with his onetime schoolyard nemesis may offer his biggest challenge yet.
The Zookeeper's Wife
(Runtime 2:07)
The time is 1939 and the place is Poland, homeland of Antonina Zabinski and her husband, Dr. Jan Zabinski. The Warsaw Zoo flourishes under Jan's stewardship and Antonina's care. When their country is invaded by the Nazis, Jan and Antonina are forced to report to the Reich's newly appointed chief zoologist, Lutz Heck. The Zabinskis covertly begin working with the Resistance and put into action plans to save the lives of hundreds from what has become the Warsaw Ghetto
.
Women in Gold
(Runtime 1:49)
Sixty years after fleeing Vienna, Maria Altmann, an elderly Jewish woman, attempts to reclaim family possessions that were seized by the Nazis. Among them is a famous portrait of Maria's beloved Aunt Adele: Gustave Klimt's "Portrait of Adele Bloch-Bauer I." With the help of young lawyer Randy Schoeberg, Maria embarks upon a lengthy legal battle to recover this painting and several others, but it will not be easy, for Austria considers them national treasures.