2017 Summer Internships
Posted on May 22, 2017
Launched in 2002, Areyvut infuses the lives of Jewish youth with the core Jewish values of chesed(kindness), tzedakah (charity) and tikkun olam (social action). Areyvut offers a variety of opportunities to empower and enrich youth and make these core Jewish values meaningful to them. Our target audience is middle and high school students from all denominations of Judaism, all types of Jewish education and all levels of Jewish communal affiliation.
Areyvut seeks Summer Interns who are eager to make a meaningful contribution, learn about the non-profit world and challenge themselves. The interns will create, develop and facilitate educational materials and programs.
This position is ideal for those interested in pursuing a career in education, Jewish education, non-profit and/or publishing.
To accommodate and maximize participation we are offering three sessions:
There is flexibility to begin earlier and/or stay later.
Interns will be based at the Areyvut office in Bergenfield, NJ (which is accessible by public transportation and only 15 miles from Manhattan). They will work under the supervision of Daniel Rothner, Areyvut Founder & Director, on Monday-Thursday from 9:30-3:30. This is a paid position.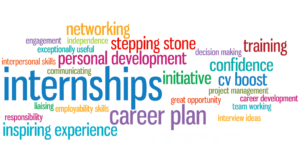 Specific Responsibilities:
Develop educational materials for Areyvut programs and resources including National Mitzvah Day, the A Kindness a Day Calendar and #24HoursofKindness

Create a curriculum for Kindness Clubs for senior citizens, middle school and high school advisory

Make infographics for holidays

Engage day schools, synagogues, JCC's and other agencies in Areyvut's programs, events and resources

Attend, support and facilitate fundraising events as necessary

Serve as an ambassador and advocate for Areyvut in the community

Provide general administrative support to Areyvut
Key Competencies and Qualifications:
·
Current college or graduate student
·
Relevant experience developing, facilitating and/or implementing creative Jewish and/or educational programming (experience with service learning, teen philanthropy, summer camp and/or experiential education STRONGLY preferred)
·
Exceptional interpersonal and communication skills, including strong writing and editing skills
·
Solid organizational skills and excellent attention to detail
·
Ability to manage multiple assignments, prioritize and meet deadlines
·
Creativity and flexibility
·
Capacity to work both independently and as part of an entrepreneurial team
·
Commitment to professional growth and learning
·
Passion for Areyvut's vision and mission
Compensation:
All interns who complete a full session will receive $500 at the conclusion of that session. Participants who continue with their project and/or help facilitate Areyvut programs during the academic year will receive $500 at the end of the fall semester. Those who are involved during the fall semester are eligible to continue during the spring semester and will receive $500 at the conclusion of the spring semester.
Interested candidates should submit a letter of interest and resume as a PDF to
daniel@areyvut.org
. Please include "Summer Intern" in the subject line. Only e-mail submissions will be accepted. Interviews will take place at the Areyvut office in Bergenfield, NJ on a rolling basis.